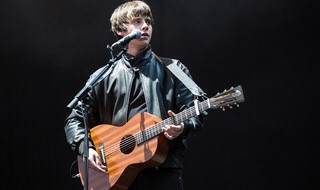 Daily Concerts, Jakarta - Jake Bugg berkomentar mengenai kondisi musik saat ini, mengatakan bahwa band-band pop bentukan produser-produser musik saat ini sama sekali tak memiliki jiwa dalam musiknya.
"Manufactured pop bands, they don't have any heart, they don't have any soul," ungkapnya kepada The Sunday Times kemarin lusa (21/9). Ia menambahkan "It's really sad for me, when you work hard at what you do with your guitar, and then you pop the radio on and it's like some weird trumping sound coming out of it."
Ia juga menaruh perhatian terhadap lirik yang digunakan untuk lagu pop tersebut.
"All the lyrics are about one-night stands, holding your glass up and twerking and stuff like that. I know I might sound like a dad, but it's frustating to hear people my age going on about stuff like that when, personally, I think there are more important things in the world." (M. Naufal)
(sumber : nme.com)